History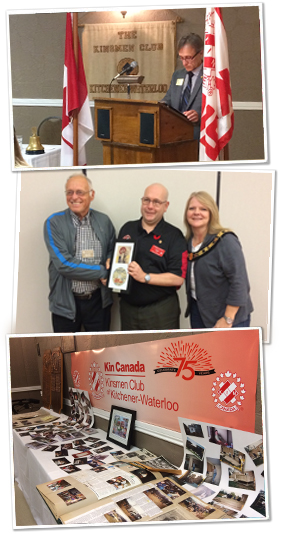 For over 75 years, the Kinsmen Club of Kitchener-Waterloo has served some of our community's greatest needs through ongoing, seed and project funding of human service programs and capital projects. We raise money in our community with many projects, such as the annual Kinsmen TV Auction. The Kinsmen Club of Kitchener-Waterloo donates manpower and money that it raises for causes such as KW Habilitation Services, Ray of Hope, Minor sports, just to name a few. Of course, nearly every Kinsmen and Kinette Club participates in fundraising for the Cystic Fibrosis Canada, which happens to be Kin Canada's Official National Service Project.

If you are interested in joining us, you can fill out our Membership information Request to find out more. We hold our general meetings the second and fourth Monday of the month at 7:00 pm at the KW Kinsmen Club Room at the KW Habilitation Centre, 99 Ottawa Street South, Kitchener.
2023 Kinsmen TV Auction,
live online!
Kinsmen TV Auction Pages

Please contact the club at 519-579-2942
or join us at one of our general meetings, the 2nd & 4th Monday of the month
follow us on twitter: @kwkinsmen